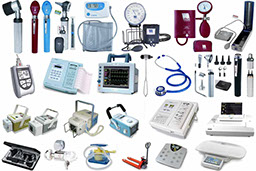 Surgical / Medical equipment is needed to facilitate in realizing the various purposes of both diagnosis, treatment, prevention and reduction of disease Material from the health equipment itself depends on the expected function, there is a need to care and has spread across several stores, where many types and options can be obtained
In our Surgical and examination lighting and equipment management systems, We understand the unique patient needs presented to emergency care providers. We strive to provide lighting and equipment management systems that optimize the work flow within these environments, which facilitates your focus on the patient.
What the players in the field of minimally invasive medicine expect today from a camera is the combination of great resolution, natural color reproduction, high quality manufacturing, and the greatest ease of use possible. The LEMKE Full HD-Camera is the result of all these requirements. It produces sharp, true-color images, and is characterized by a high degree of user-friendliness. The Full HD-Camera provides targeted profiles that enable the diagnosis and treatment of the most important medical applications: laparoscopy, arthroscopy, hysteroscopy and urology.